In the classroom we often get so caught up in 'teaching,' that we neglect being creative ourselves. And when I say 'creative' I am specifically talking about creating projects along with our students. So many music educators I know do arrangements for their groups, notate extra parts for productions and help students compose for assembly. But what if you had the means to write your own music, that you could then teach from. This is what I did with the software Ableton Live and Logic Pro X.
Spending time learning software that is quickly changing the landscape of music technology is vital. Visit MacProVideo.com or 8DIO.com for samples, lessons and walkthroughs. Download the free Kontakt instruments from Native-Instruments.com and start sampling or programming MIDI. Better yet, try it and then ask your students to experiment with it!
One expression I use a lot in my classroom is that 'the teacher has to do the project first!' Students are surprised to hear this, yet also encouraged that I have examples to show them. When they realise I have worked out the best way to do something or can give them tips from experience, it makes the flow of each lesson move like a song-writing workshop. I am no-longer the 'teacher who teaches stuff' but a partner in creating/composing. I also get to learn from them and improve my craft.
The two examples featured below are from my school in Vienna. On both instances I was asked to compose for a production (a dance and then play) that students would be taking their cues from. My solution? Dive into Ableton Live and get composing. You can learn more about Ableton here.
Based upon the Stomp dances with percussion instruments, trash can lids and brooms, my grade 9 students performed their dance to this soundtrack.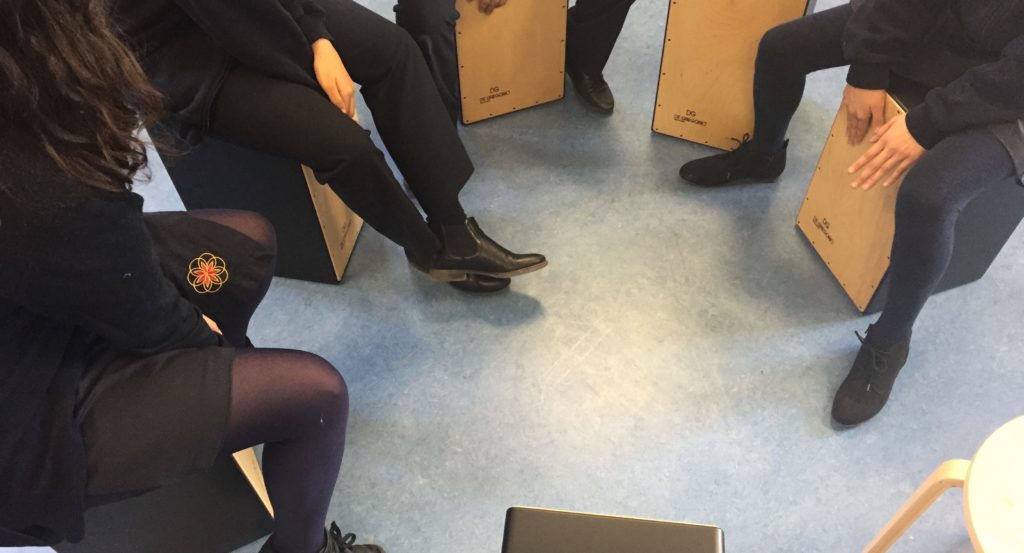 Thanks to our theatre director Amanda Cornish I was able to compose a series of cues for the play 'Alice in Wonderland' held last December. Each segment was used for a proportion of the script and the students were amazing.
This last project is my world fusion composition inspired by Yo Yo Ma's Silk Road Ensemble documentary. It blends many cultures and instrumental techniques from India, Persia, China, Japan, Australia and Egypt. I am studying online with Berklee and I highly recommend their courses to go more in-depth with this process.
Do you have any projects to share?